This page shows visitors and telescopes at "Astronomy at the Beach" (an astronomy event held at Kensington Metropark—located near Brighton Michigan).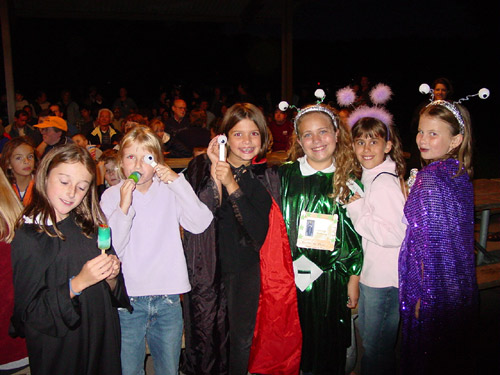 At the 2003 "Astronomy at the Beach," visitors had been told to dress up as Martians in recognition of the fact that the planet Mars was as close at it has been for 100,000 years.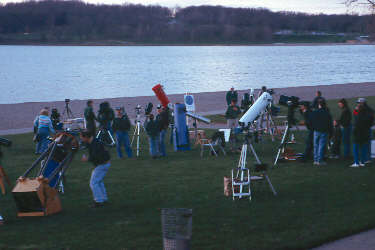 Telescopes Along Kent Lake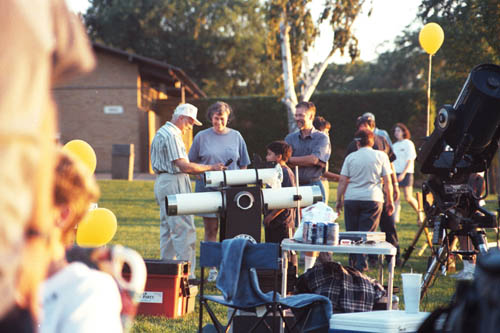 Visitors can see a variety of telescopes including this "talking telescope."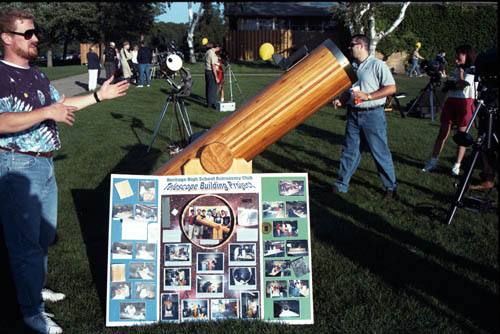 There are presentations on building your own telescope.
Mike and Bob
George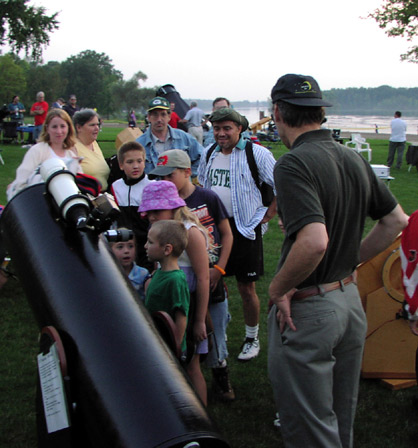 Chris
Repositioning an SCT
Visitors can look through telescopes at views like these.
This photograph shows the Omega Centauri star cluster and was taken at the Texas Star Party, May 12, 1999 (Omega Centauri cannot be observed from Michigan, however there are similar star clusters which can be). It was a 32-minute exposure on Ektachrome E200 at the prime focus of a 6-inch Astro-Physics refractor.
Photo Credits
Except for Omega Centauri and Repositioning an SCT, all photographs on this page taken at Kensington Metropark during "Astronomy at the Beach." The later photograph was taken at Island Lake at an event similar to "Astronomy at the Beach."
The following photographs were taken by:
Telescopes Along Kent Lake, Omega Centauri—Greg Burnet
Talking Telescope, How to Build a Telescope—Clayton Kessler
Martians!, Repositioning an SCT—Al Bates
Mike and Bob, George, Chris—Dave Snyder