This page shows some of the guest speakers from Astronomy at the Beach from 2002-2009.
2002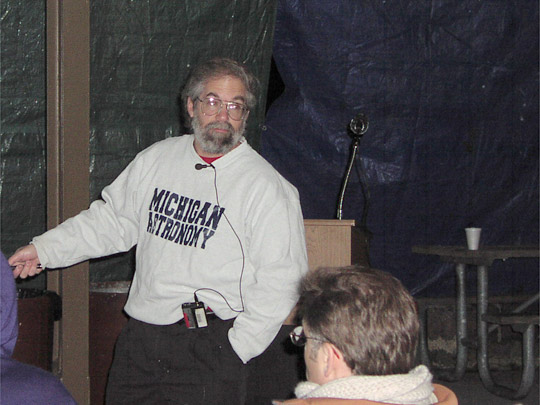 Dr. Mateo
In May 2002, Dr. Mario Mateo (professor at the University of Michigan Astronomy Department) gave a talk entitled "Rare Astronomical Events." He discussed a range of topics including planetary alignments, eclipses, gamma-ray bursts and life in the galaxy.
A planetary alignment was taking place at the time of the talk. For more information about this alignment, see Astronomy at the Beach (The Great Planetary Alignment of 2002).
2003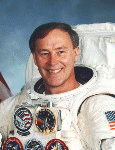 In September 2003 Special Guest speaker NASA Astronaut Jerry Ross talked about his experiences aboard the Space shuttle and the International Space Station. For more information about Jerry Ross see Jerry Ross biography, Article in Space Today Online and Lucky No. 7: Jerry Ross to Make Historic Seventh Spaceflight. In September of 2003 the planet Mars was particularly easy to observe, it will be 284 years before Mars will be this close again. Mars History (Astronomy at the Beach).
2004
In May, 2004, Dr. Patricia Santy gave a talk called "Choosing the Right Stuff." Dr. Santy received USAF Flight Surgeon training at NASA and was directly involved in the selection of astronauts and the evaluation of them during their training. She is a prolific author of a wide array of papers and books dealing with psychiatry, the medical aspects and human factors involved with the space shuttle astronauts and the evaluation of astronaut applicants. Dr. Santy is the recipient of a multitude of outstanding achievement awards from various space exploration related organizations including the Johnson Space Center. She currently serves as an Adjunct Associate Clinical Professor of Psychiatry at the University of Michigan.
2005
In September 2005, Shannon Murphy & John Schroer (both NASA Jet Propulsion Laboratory—Solar System Ambassadors) gave a talk on "Solar System Exploration Updates."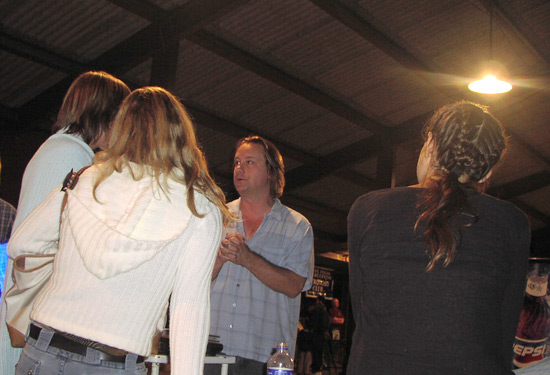 Also in 2005, Dr. Fred Adams (Professor of Physics at the University of Michigan) gave a talk entitled "Into the Dark—The Long Term Future of Our Dying Universe."
2006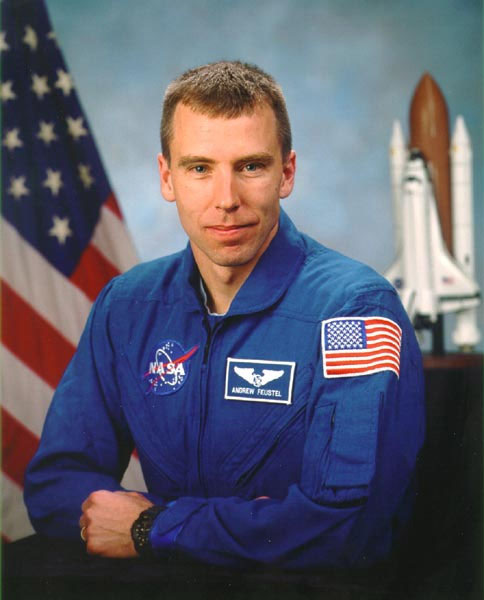 Key Note Speaker for 2006: Astronaut Dr. Andrew Feustel. He was raised and educated in Lake Orion, Michigan. Drew enjoys auto restoration, guitar, and water and snow skiing.
He has a B.S. in Solid Earth Sciences from Purdue University, a M.S. in Geophysics also from Purdue University, and a Ph.D. in Geological Sciences specializing in Seismology from Queen's University, Kingston, Ontario, Canada, 1995.
His M.S. thesis investigated physical property measurements of rock specimens under elevated hydrostatic pressures simulating Earth's deep crustal environments. Dr. Feustel's Ph.D. thesis investigated seismic wave attenuation in underground mines and measurement techniques and applications to site characterization. For three years he worked as a Geophysicist for the Engineering Seismology Group, Kingston, Ontario, Canada, installing and operating micro seismic monitoring equipment in underground mines throughout Eastern Canada and the United States. In 1997 Feustel began working for the Exxon Mobil Exploration Company, Houston, Texas, as an Exploration Geophysicist designing and providing operational oversight of land, marine, and borehole seismic programs worldwide.
Selected as a Mission Specialist by NASA in July 2000, Dr. Feustel reported for training in August 2000. His training included five weeks of T-34 training at Naval Air Station VT-4, Pensacola, Florida. Following the completion of two years of training and evaluation, he was assigned technical duties in the Astronaut Office
Space Shuttle and Space Station Branches. He will serve in technical assignments until assigned to a space flight.
2007
The keynote speech for 2007 was "The Orion Manned Program and the Mission to Return to the Moon" presented by Robert Landis—Strategic Operations Leader, National Aeronautics and Space Administration.
2008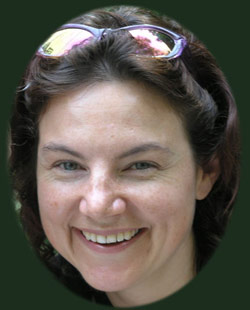 The keynote speech for 2008 was "How to Feed a Galaxy" presented by Dr. Mary Putman of the University of Michigan Astronomy Department. She explained how our Milky Way galaxy grows by gobbling up fuel to form new stars. This fuel is a form of cosmic rain that originates from our Galaxy eating smaller galaxies and condensations in the gas surrounding our Galaxy. The methods our Galaxy eats and the telescopes we use to study this process will be highlighted in this talk.
2009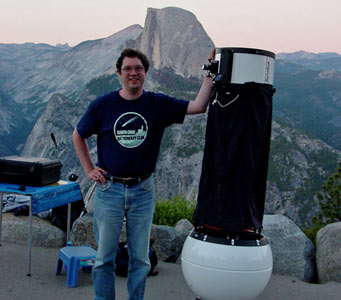 The keynote speech for 2009 was "Extrasolar Planets and the Amateur Astronomer" presented by Robert Naeye, Editor-in-Chief of Sky & Telescope Magazine.
Photo Credits
Except for Jack Lousma in Spacesuit, Jerry Ross in Spacesuit, Dr. Andrew Feustel, Dr. Mary Putman and Bob at Yosemite all photographs on this page taken at Kensington Metropark during "Astronomy at the Beach."
Dr. Mateo, Dr. Patricia Santy, John Schroer, Shannon Murphy, Fred Adams #1, Fred Adams #2—Dave Snyder
Jerry Ross in Spacesuit—courtesy of Jerry Ross
Dr. Andrew Feustel—courtesy of Dr. Andrew Feustel
Dr. Mary Putman—courtesy of Dr. Mary Putman
Bob at Yosemite—courtesy of Robert Naeye