A sampling of photos taken before visitors arrive at "Astronomy at the Beach" (an astronomy event held at Kensington Metropark—located near Brighton Michigan).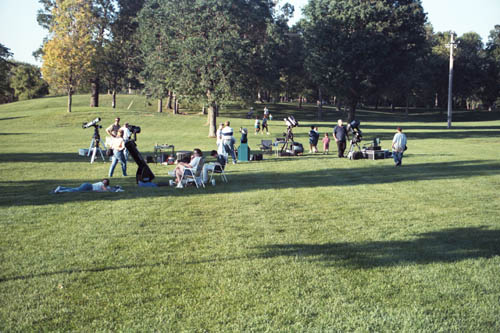 First come first serve, early arrival at Kensington.
One of several brightly colored balloons passes overhead.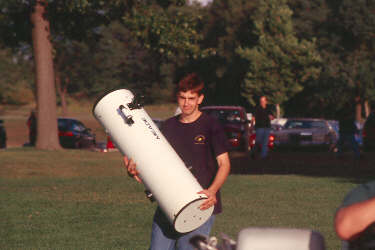 Setting up a Dobsonian telescope.
A few of the volunteers who bring telescopes to "Astronomy at the Beach."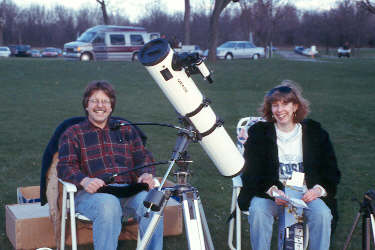 Don and Jan.
Harry.
Father and son with homemade 10-inch Dobsonian telescope.
Credits
All photographs on this page taken at Kensington Metropark during "Astronomy at the Beach."
The following photographs were taken by:
Balloon, Setting Up, Don and Jan, Harry—Greg Burnett
First Come First Serve—Clayton Kessler
Father and Son—Edward Walkowski